Mahindra Scorpio 4×4 Modified by Kishan Lohiya
Recently came across a post at 4x4offroads about Kishan Lohiya's new design of Mahindra Scorpio. Truly innovative I must say.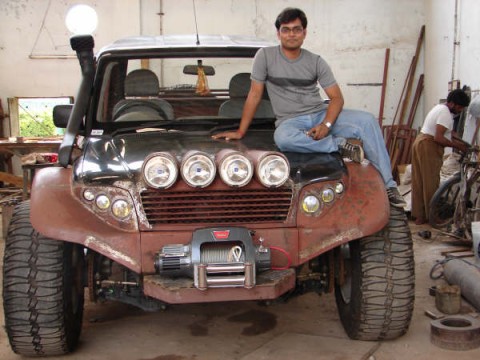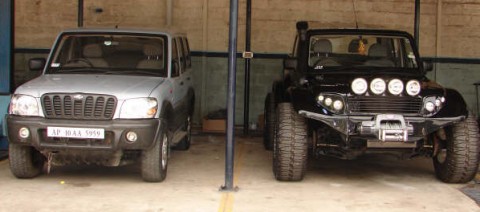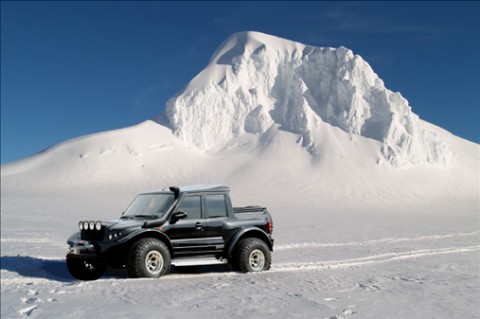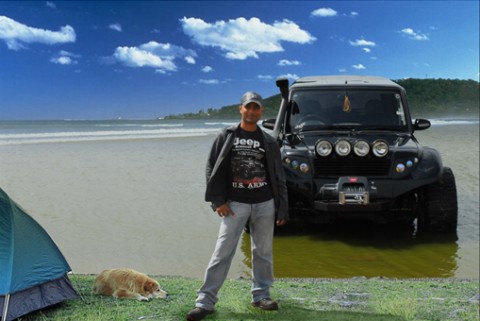 Source : 4x4offroads.com
In his letter to 4x4offroads he says,
Since my childhood I was always interested in cars and bikes, but once when I drove one of my friend's SUV I just fell in love with only big cars i.e. SUVs.. Its lovely feeling as if you are driving a military tank.. The branded SUV car designs in my country were not able to match my expectations. So I decided to make my own SUV with a good Indian branded SUV. I wanted a pickup truck like concept, so I cut my brand new 10 Seater Cab to make a beautiful cabin out of it. Then I was hunting for big tyres for it. I could get them all the way from California. I Air Lifted the tyres (Super Swampers:16 "Rim size ,36″Height) from LA to INDIA. These are the only tyres in my whole country. Got a Beautiful winch from Bangkok which is again American branded (WARN Winch). And also added a Air Snorkel on the side of the car which really supports the heavy design of the car.. I love the 4 lights which I have designed on the bonnet of the cab. Its looks really very macho with those lights.
Author : iWonder
Sreejith is a freelance web designer and blogger who likes music, driving and photography. My Personal Blog is Sreejith.Net. You can catch me tweet at @sreejithrk
Other posts by iWonder